Our office team
Come join our family at Dr. Calabrese's office.
---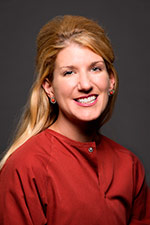 Nicole Cleversy - Dental Hygienist
Nicole has over 10 years in experience in dentistry. She started off her journey originally in Art. While in college she was a dental assistant every day after classes and quickly realized her passion for dentistry was greater than what it was for Art and switched her major to Dental Hygiene. Nicole completed her Associates of Applied Science in Dental Hygiene from Lakeland Community College in 2008 and took the Ohio State Dental Boards and began her career. In 2012 she completed a Bachelors of Science in Dental Hygiene from the Ohio State University. In her free time she enjoys physical fitness, nutrition, and continues to do art work. She prides herself on "pain free cleaning's" and truly cares about the wants and needs of our patients.
---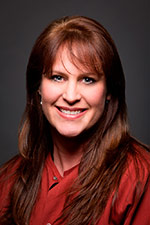 Renee Santiago - Dental Assistant
Renee has 28 years of dental experience and is Dr. Calabrese's assistant. She was born and raised in the Cleveland area and spends her free time gardening and raising her 17 year old daughter. She also is an animal lover and cares for her dog and cats when she gets home from the office.
"I think the ability to make our patients calm and comfortable is important and I love the long term relationships we build with patients." - Renee
---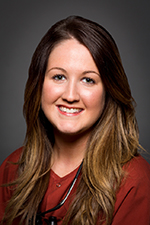 Heather Funk - Dental Hygienist & Assistant
Heather began her career in dentistry 9 years ago as a chairside dental assistant. She became a Certified Dental Assistant, and then she went on for additional certification as an Expanded Function Dental Auxiliary (EFDA) at the Case Western Reserve University School of Dental Medicine. Upon completion of her program, she passed her board exams and is able to place dental fillings.
Next, Heather went on to obtain her degree in Dental Hygiene from Lakeland Community College. During her program, she was also trained and licensed to administer local anesthesia and Nitrous-Oxide sedation. Because of her vast qualifications, you may see Heather in multiple positions within our office.
She goes where she is needed and does so with a cheerful smile. In addition to being a part of our great team, she volunteers her time outside of work to provide dental services with many organizations, such as Give Kids a Smile. Heather spends her free time with her kids.
---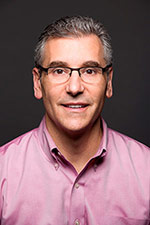 Don Calabrese - Office Manager
Don joins the practice with many years of customer service and information technology (IT) experience. He drives the Hi-Tech in our Hi-Tech Dental Office.
---
Marie Calabrese - Dentist.
Dr. Calabrese stays current on the latest technological advancements in dentistry.   She has consistently exceeded all continuing education requirements for the state of Ohio. You would be surprised to know that dentists are only required to complete 20 hours of CE per year. In contrast Dr. Calabrese completes up to 120 hours of CE per year.
She has emphasized much of her continuing education in the placement of inlays and onlays (restorations that preserve your tooth structure), Cosmetic Dentistry, Laser and CAD/CAM Dentistry, Implants, Orthodontics and Dental Materials.
EDUCATION:
University of Kentucky College of Dentistry
Doctor of Dental Medicine
Graduated with Distinction
Granted early admission to Dental School due to academic excellence, high DAT scores, and strong commitment to pursuing dental education.

AFTER GRADUATION RESIDENCY #1
General Practice Resident
The Cleveland Clinic Foundation
Salvatore J. Esposito, D.M.D., Chairman
Dennis J. Ostrowski, D.M.D., Director
AFTER GRADUATION RESIDENCY #2
Implant Fellowship (Placing/Restoring Dental Implants)
Southern Illinois University at Edwardsville School of Dental Medicine
Bruce Rotter, D.M.D., Director
EXTERNSHIPS:
University of Kentucky College of Dentistry
General Practice Residency Program
Dr. Ted Raybould, Director
HONORS and AWARDS:
Voted Best Dentist by her peers in Cleveland Magazine, 2006 to present
Sharon K. Butler Memorial Scholarship 1995-1996
awarded on basis of academic performance, essay, positive attitude, and interview with committee.
University of Kentucky College of Dentistry Dean's Scholarship, 
1992-1993 awarded on basis of undergraduate GPA

SOCIETY MEMBERSHIPS:
American Dental Association
Ohio State Dental Association
Greater Cleveland Dental Society
Academy of General Dentistry