Our office team
Come join our family at Dr. Calabrese's office.
---
Marie A Calabrese DMD - Dentist
Dr. Calabrese stays current on the latest technological advancements in dentistry.   She has consistently exceeded all continuing education requirements for the state of Ohio. You would be surprised to know that dentists are only required to complete 20 hours of CE per year. In contrast Dr. Calabrese completes up to 120 hours of CE per year.
She has emphasized much of her continuing education in the placement of inlays and onlays (restorations that preserve your tooth structure), Cosmetic Dentistry, Laser and CAD/CAM Dentistry, Implants, Orthodontics and Dental Materials.
EDUCATION:
University of Kentucky College of Dentistry
Doctor of Dental Medicine
Graduated with Distinction
Granted early admission to Dental School due to academic excellence, high DAT scores, and strong commitment to pursuing dental education.

AFTER GRADUATION RESIDENCY #1
General Practice Resident
The Cleveland Clinic Foundation
Salvatore J. Esposito, D.M.D., Chairman
Dennis J. Ostrowski, D.M.D., Director
AFTER GRADUATION RESIDENCY #2
Implant Fellowship (Placing/Restoring Dental Implants)
Southern Illinois University at Edwardsville School of Dental Medicine
Bruce Rotter, D.M.D., Director
EXTERNSHIPS:
University of Kentucky College of Dentistry
General Practice Residency Program
Dr. Ted Raybould, Director
HONORS and AWARDS:
Voted Best Dentist by her peers in Cleveland Magazine, 2006 to present
Sharon K. Butler Memorial Scholarship 1995-1996
awarded on basis of academic performance, essay, positive attitude, and interview with committee.
University of Kentucky College of Dentistry Dean's Scholarship, 
1992-1993 awarded on basis of undergraduate GPA

SOCIETY MEMBERSHIPS:
American Dental Association
Ohio State Dental Association
Greater Cleveland Dental Society
Academy of General Dentistry
---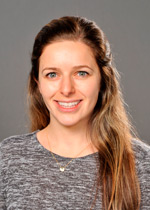 Natasha (Katsman) Sheridan D.D.S. - Dentist
Dr. Sheridan was born in Riazan, Russia and moved with her family to America in 1991. After living in Cleveland Heights and Mayfield Heights, her family settled in Solon. Dr. Sheridan graduated from Solon High School and went on to study at the Ohio State University. She was accepted into dental school after only three years, and graduated from her undergraduate studies summa cum laude with honors and distinction. Dr. Sheridan chose to continue her education at the highly regarded Ohio State University College of Dentistry, and received her Doctorate of Dental Surgery degree. During dental school, Dr. Sheridan was the student president of Alpha Omega Dental Fraternity.
In the spring of 2013, Dr. Sheridan moved back to Cleveland and found herself right at home. In her spare time, she likes to channel her creativity through writing - she has been featured twice in the Ohio Dental Association's publications! She is very active in organized dentistry and was elected to be on the Board of Trustees for the Greater Cleveland Dental Society. Dr. Sheridan loves hiking through the metroparks and spending time with her family. She is a coffee aficionado and knows she's blessed to have french press coffee with her husband Jacob every morning.
It is Dr. Sheridan's mission is to serve people and to work with them to get to a better condition than when she first met them. She feels grateful to be in the dental profession, where she can work to improve the quality of life in others by restoring oral health and creating beautiful smiles. Just like every person, every mouth is unique. Understanding the value of those differences, Dr. Sheridan enjoys working side by side with her patients to come up with good practical solutions that will bring about the best results.
Dedicated to improving the services she provides, Dr. Sheridan stays current with the latest dental knowledge and innovations. She takes four times the recommended continuing education yearly, and is working towards a fellowship in the prestigious Academy of General Dentistry. Dr. Sheridan puts patients at ease with her gentle and warm-hearted personality while making sure to listen. She is grateful that her line of work allows her to meet people from all over. She wants to get to know you and become the biggest advocate for your smile.
DR. SHERIDAN'S PROFESSIONAL AFFILIATIONS
American Dental Association
Ohio Dental Association - member of the subcouncil on new dentists and the council on membership
Greater Cleveland Dental Society - Membership Committee, Board of Trustees (three year elected term), Delegate at the annual session (two year elected term)
Academy of General Dentistry
Alpha Omega Dental Fraternity
Chagrin Valley Study Club
---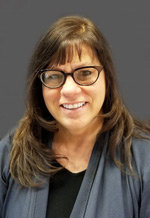 Jeanna - Administrative Assistant
Jeanna offers over 15 years of dental office experience in management, customer service and front desk operations. Although her widespread knowledge of dental insurance processing helps our patients understand and utilize their insurance benefits properly and efficiently, what she enjoys most is meeting new people and helping them feel comfortable with the dental process by offering a calming approach and clarifying any questions or concerns. Personally she enjoys spending time with her family, especially her grandchildren, and friends. Live music, sporting events, reading and travel also rate high on her list of things to do!
---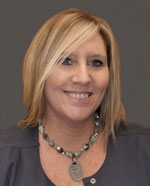 Sue - Administrative Assistant
Sue brings 18 years of Dental Assisting experience to the practice, with a focus on Oral and Maxillofacial Surgery, in addition to 4 years of Administrative duties, and 2 years in Office Management. She prides herself on providing outstanding patient care and customer service, as well as being an advocate for patient safety. Sue is returning to our team after moving out of state 7 years ago. During that time she worked in surgery as a Lead Dental Assistant and obtained additional certifications in general anesthesia monitoring.Her hobbies include spending time with her family (she has two grown children). She also enjoys interior design and traveling.
---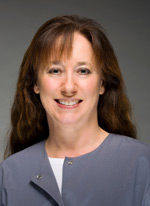 Wendy - Dental Hygienist
Wendy graduated from The Ohio State University with a Bachelor of Science Degree in Dental Hygiene and a minor in Health Science Education. She began caring for the dental hygiene needs of her patients in 1990. Wendy and her husband are avid sports fans. You can find them cheering on The Buckeyes, Indians, Cavaliers, and watching NASCAR.
---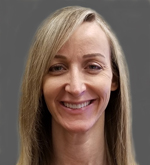 Cortney - Registered Dental Hygienist

Cortney graduated from Lakeland Community College with an Associates in Applied Science and has been a Registered Dental Hygienist for seventeen years. Prior to that, she had five years of experience as a dental assistant, totalling more than twenty three years of experience in the dental field. Cortney has attended different seminars at The Las Vegas Advanced Dental Institute ranging from Neuromuscular Dentistry to Periodontal Therapy.
Cortney is excited to embark on the adventure of first time home ownership in the coming year. In her spare time, she enjoys reading, trying out new recipes, hiking at local parks, and most importantly spending time with her wonderful family! Cortney says, "I feel very blessed to be part of this special team."
---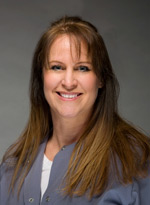 Renee - Dental Assistant
Renee has 28 years of dental experience and is Dr. Calabrese's assistant. She was born and raised in the Cleveland area and spends her free time gardening and raising her 17 year old daughter. She also is an animal lover and cares for her dog and cats when she gets home from the office.
"I think the ability to make our patients calm and comfortable is important and I love the long term relationships we build with patients." - Renee
---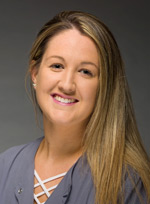 Heather - Dental Hygienist & Assistant
Heather began her career in dentistry in 2007 as a chairside dental assistant. She became a Certified Dental Assistant through the Dental Assisting National Board (DANB) and then went on for additional certification as an Expanded Function Dental Auxiliary (EFDA) at the Case Western Reserve University School of Dental Medicine. Upon completion of her program, she passed her board exams and is able to place dental fillings.
Next, Heather went on to obtain her degree in Dental Hygiene from Lakeland Community College. During her program, she was also trained and licensed to administer Local Anesthesia and Nitrous Oxide-Oxygen sedation. Because of her vast qualifications, you may see Heather in multiple positions within our office.
She goes where she is needed and does so with a cheerful smile. In addition to being a part of our great team, she volunteers her time outside of work with organizations, such as Give Kids a Smile, and has joined Project Smile with Dr. Calabrese in Belize City, Central America to provide kids dental services abroad. Heather spends her free time at home with her husband and kids.
---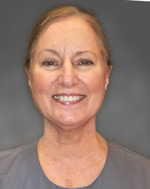 Jonee - Bio Coming Soon

---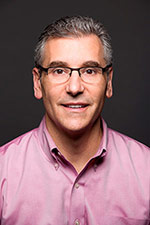 Don - Office Manager
Don joins the practice with many years of customer service and information technology (IT) experience. He drives the Hi-Tech in our Hi-Tech Dental Office.